Posts for: May, 2017
By Nancy Duggan, DDS
May 23, 2017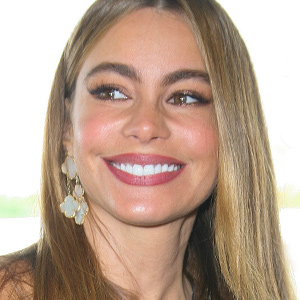 A woman as gorgeous and funny as Sofia Vergara surely planned to be a model and actress from the get-go, right? Wrong! Sofia's first career choice actually was to be… a dentist! That's right, the sexy star of TV's Modern Family actually was only two semesters shy of finishing a dental degree in her native Columbia when she traded dental school for the small screen. Still, dental health remains a top priority for the actress and her son, Manolo.
"I'm obsessed," she recently told People magazine. "My son thinks I'm crazy because I make him do a cleaning every three months. I try to bribe the dentist to make him to do it sooner!"
That's what we call a healthy obsession (teeth-cleaning, not bribery). And while coming in for a professional cleaning every three months may not be necessary for everyone, some people — especially those who are particularly susceptible to gum disease — may benefit from professional cleanings on a three-month schedule. In fact, there is no one-size-fits-all approach to having professional teeth cleanings — but everyone needs this beneficial procedure on a regular basis.
Even if you are meticulous about your daily oral hygiene routine at home, there are plenty of reasons for regular checkups. They include:
Dental exam. Oral health problems such as tooth decay and gum disease are much easier — and less expensive — to treat in the earliest stages. You may not have symptoms of either disease early on, but we can spot the warning signs and take appropriate preventive or restorative measures.
Oral cancer screening. Oral cancer is not just a concern of the middle aged and elderly — young adults can be affected as well (even those who do not smoke). The survival rate for this deadly disease goes up tremendously if it is detected quickly, and an oral cancer screening is part of every routine dental visit.
Professional teeth cleaning. Calcified (hardened) dental plaque (tartar or calculus) can build up near the gum line over time — even if you brush and floss every day. These deposits can irritate your gums and create favorable conditions for tooth decay. You can't remove tartar by flossing or brushing, but we can clear it away — and leave you with a bright, fresh-feeling smile!
So take a tip from Sofia Vergara, and don't skimp on professional cleanings and checkups. If you want to know how often you should come in for routine dental checkups, please contact us or schedule an appointment for a consultation. You can learn more in the Dear Doctor articles "Dental Hygiene Visit" and "Dental Cleanings Using Ultrasonic Scalers."
By Nancy Duggan, DDS
May 08, 2017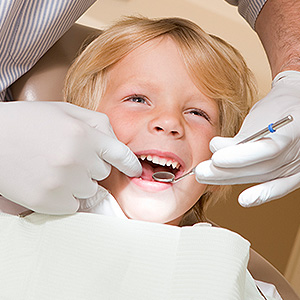 To get your child on the right track for lifelong dental health we recommend you begin their dental visits around their first birthday. You can certainly visit your family dentist, especially if you and your family feel comfortable with them. But you also might want to consider a pediatric dentist for your child's dental needs.
What's the difference between a family dentist and a pediatric dentist? Both offer the same kind of prevention and treatment services like cleanings, fluoride applications or fillings. But like their counterparts in medicine — the family practice physician and pediatrician — the family dentist sees patients of all ages; the pediatric dentist specializes in care for children and teens only.
In this regard, pediatric dentists undergo additional training to address dental issues specifically involving children. Furthermore, their practices are geared toward children, from toys and child-sized chairs in the waiting room to "kid-friendly" exam rooms decorated to appeal to children.
While your family dentist could certainly do the same, pediatric dentists are also skilled in reducing the anxiety level that's natural for children visiting the dental office. This can be especially helpful if you have a special needs child with behavioral or developmental disorders like autism or ADHD. A pediatric dentist's soothing manner and the calm, happy environment of the office can go a long way in minimizing any related anxiety issues.
Your child may have other needs related to their oral health that could benefit from a pediatric dentist. Some children have a very aggressive form of dental caries disease (tooth decay) called early childhood caries (ECC).  If not treated promptly, many of their teeth can become severely decayed and prematurely lost, leading to possible bite problems later in life. Pediatric dentists are well-suited to treat ECC and to recognize other developmental issues.
Again, there's certainly nothing wrong with taking your child to your family dentist, especially if a long-term relationship is important to you (your child will eventually "age out" with a pediatric dentist and no longer see them). It's best to weigh this and other factors such as your child's emotional, physical and dental needs before making a decision.
If you would like more information on pediatric dentistry, please contact us or schedule an appointment for a consultation.